Tri-Heat's unique design was developed to contour to your body's joints and comfortably stay in place to effectively stimulate healing. Tri-Heat takes advantage of the body's natural response to heat, which causes a desired increase in blood flow providing oxygen, nutrients, and proteins to the desire area. Resulting in less pain and greater flexibility.
Two out of the three sides are completely heated, allowing you to treat multiple areas at once. Simply rotate it to the desired area.
Although, if you only need to treat one area simply turn the pad so that the other heated side is facing away from your body.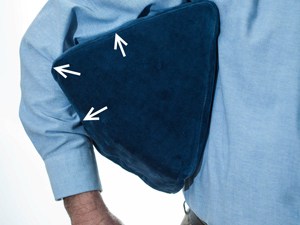 Elbow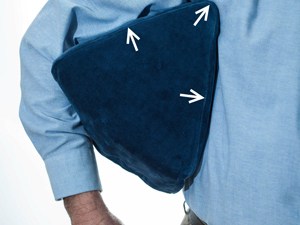 Shoulder
Sprained Ankle
– Tri-Heat's unique shape makes it great for targeting the injury by allowing you to place your ankle in an elevated position on the pad. Which can make it easier to accurately target the injured area.
Calf Muscle – There are three major muscles that make up the calf and Tri-Heat can treat them all.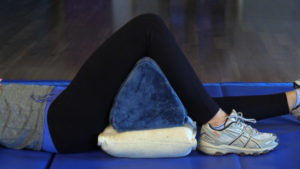 Hamstring and Thigh
– Tri-Heat can be used to help relieve pain in this area by heating it evenly and accurately thus easing tension and stimulating blood flow. The design of the pad helps it fit perfectly behind the knee to help heat the knee joint, calf, and thigh muscles. It can also be placed on top of the thigh as well.
Groin Pull or Strain – is an injury to the inner thigh muscles. The benefit of Tri-Heat is that you can easily target both sides of the groin and treat them simultaneously. To be used sitting down with the heated sides of the pad contacting the injured area.
Lower Back and Abdominal Muscles – Using Tri-Heat can help to sooth soreness and ease the muscle tissue. Back pain simply place pad inside flat cover and lay the pad flat on top of your back. (Do not lay on top of pad). Abdominal pain, with the non-heated side on your lap place one of the heated sides against your abdomen.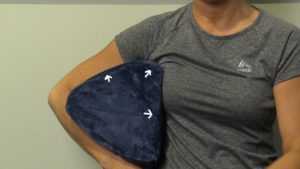 Under Arm and Chest Pain
– When these symptoms occur due to some type of strain, injury or preexisting condition, the answer is Tri-Heat. Tri-Heat's design helps to effectively target these areas while also making it easy to keep steady heat in these intended positions. Simply place Tri-Heat under your arm with one heated side under your bicep and the other heated side against your side ribs. Tri-Heat is also good to use for pectoral chest muscle pain.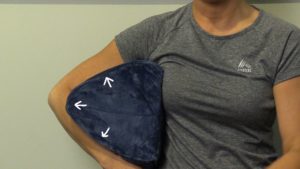 Bicep, Tennis Elbow, and Forearm Pain
– These areas are difficult to accurately treat with traditional heating pads because it's hard to keep them in place. With Tri-Heat it's not only easier to keep it on the target area but it can treat both areas at the same time. Tri-Heat's design helps it fit perfectly between the bicep and forearm to better treat these areas. Tri-Heat also helps treat tennis elbow by accurately heating the tendons and muscle on the inside of the elbow, instead of just heating the bone on the outside of the elbow.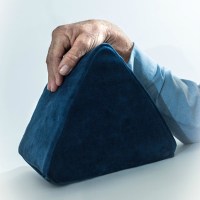 Wrist Pain
– This can be caused by a number of different things from carpal tunnel and tendinitis to sprains and arthritis. Whatever the cause may be, Tri-Heat has the ability to heat this area to relieve soreness and increase circulation, all while your wrist is in a relaxed position. There is no need to fumble around with old heating wraps. Tri-Heat's unique design makes it easy to keep the heat on the area that you need it. Simply place your wrist over the top of the heating pad.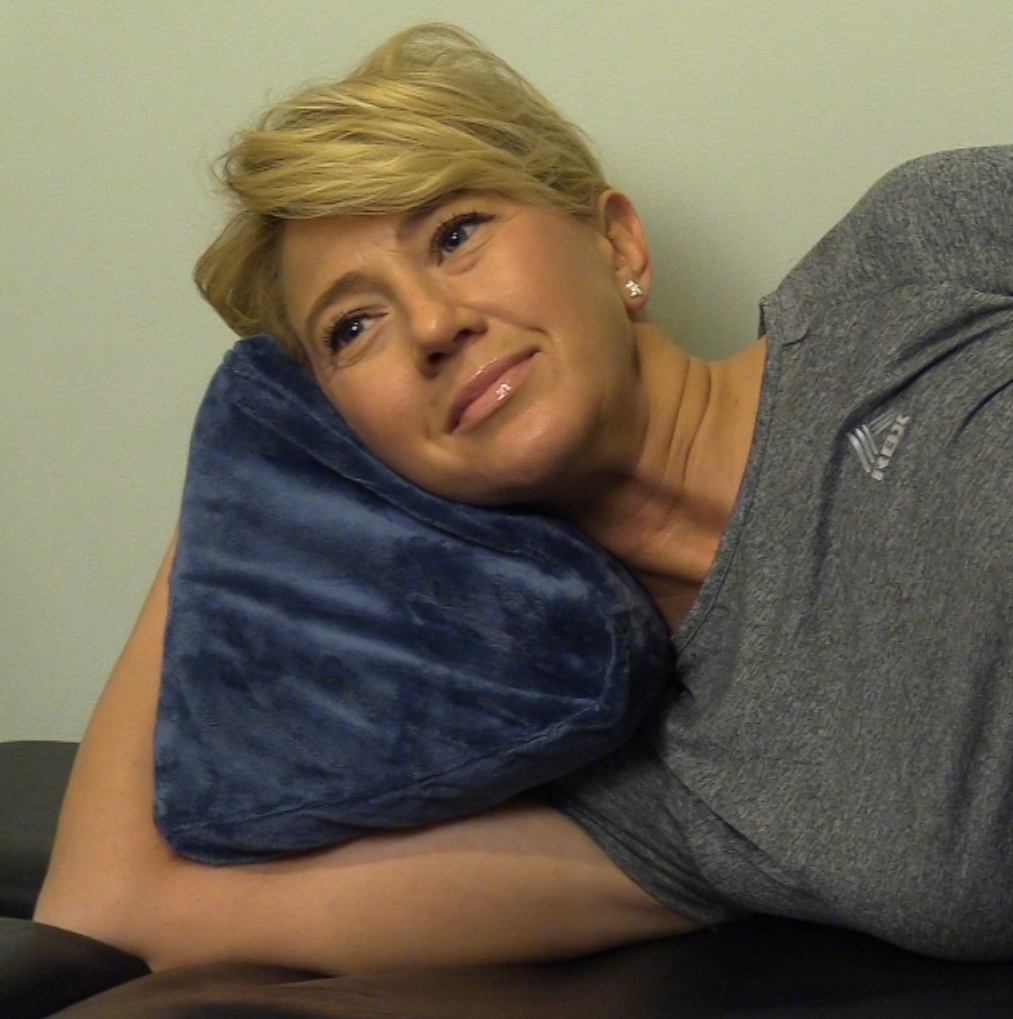 Neck and Shoulder
– The most common cause of shoulder pain and neck pain is injury to the soft tissues, which include the tendons, muscles, and ligaments within the neck and shoulder area. Using Tri-Heat in these areas helps to relax and loosen muscle tissues, and stimulate blood flow. Plus it can also heat both the neck and shoulders at the same time. It can be used either directly behind your neck and shoulders, or on the left or right side of your neck and shoulders. Tri-Heat is designed to be capable of various positions to help accurately target the problem area.
Tri-Heat is an alternative heat treating method for relieving pain from muscle injuries and it should not be considered a permanent cure. For injuries with serious pain and or discomfort ask your doctor before applying heat to the area, as in some cases it may cause increase swelling to occur. If pain is intense and continuous seek medical attention. Please read our Safety Instructions for further information.