Our company is committed to providing safe and quality products to our customers and back it up with a warranty. We spend a great deal of time on research and testing to ensure we offer the best product possible. Our product Tri-Heat is a new generation heating pad designed to be an easier more effective way to apply heat therapy.
Tri-Heat is not your typical heating pad it was made to contour to your body to help those with muscle, joint, and arthritic pain find a more natural and effective form of treatment. In addition, it also benefits those with limited mobility because once you put Tri-Heat in place, it easily stays there.
Traditional heating pads with their flat design are very difficult to keep in place, you have to constantly readjust them. Every time you readjust them, you lose the heat they produce and have to wait until the area reheats for it to stimulate blood flow and be effective again, making it hard to receive much of a benefit.
Tri-Heat is different, It's specifically designed to work with your body by staying comfortably in place, therefore allowing less strain on your muscles and more accurate heat to your sore joints.
Read below to see how Tri-Heat is two heating pads in one!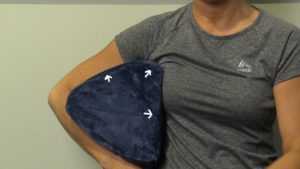 Shoulder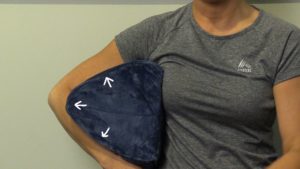 Elbow
Here's how it works.
Plus see our video on the homepage.
Tri-Heat's unique triangular shape is heated on two out of the three sides making it perfect for treating muscle strain and tension in hard to target areas such as the neck, shoulder, elbow, wrist, knee, and back among others.
Simply rotate the two heated sides to contact the desired area. Although, if you only want to treat one area simply turn the pad so that the other heated side is facing away from your body.
The unique design allows you to be in a more natural and comfortable position which effectively stimulates healing.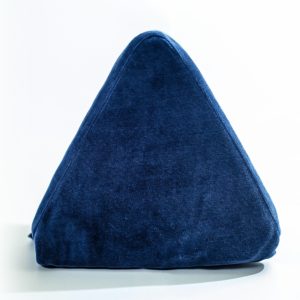 Tri-Heat also helps those with chronic muscle and joint pain resulting from intense activities to recreational activities. Heat application has become a commonly prescribed therapy in today's medical field because of its ability to
naturally
relieve pain in the body.
Tri-Heat works great because it increases blood flow in the body providing oxygen, proteins, and nutrients to the area being treated. These increases in circulation help enhance recovery by essentially pushing out the old blood cells and bringing in new cells. This also helps relax muscles in spasm and maintain flexibility in joints and muscles. Allowing you to get back to doing what you love. Learn more about the benefits of Tri-Heat.
Tri-Heat can also produce moist heat by misting the included foam pad or cover with a spray bottle. The ETL Approved (comparable to UL Listing) heat source is water resistant and completely safe to use with our foam pad and water misting.
Tri-Heat's controller comes with four heat settings to let you select your desired heat level for optimum comfort. Tri-Heat also has a 40 minute auto shut off and a removable cover that is machine washable.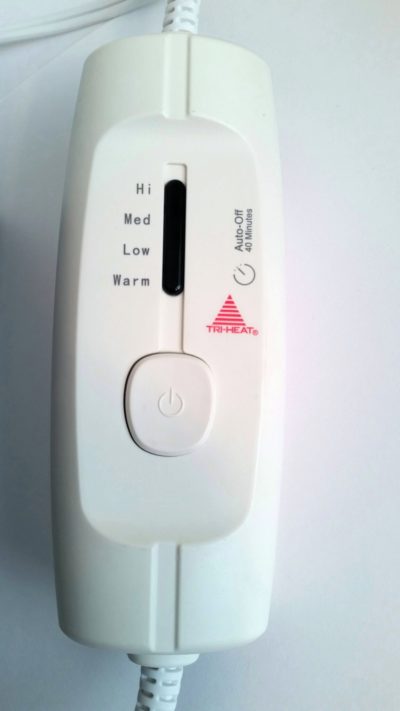 While flat heating pads do not offer much benefit to the joints, they do have their uses on a few areas of the body (Such as the Back area). That's why Tri-Heat also includes an additional cover that allows it to transform into a flat heating pad to provide treatment to even more areas.
So it's Two heating pads in One!